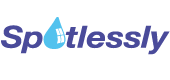 At Spotless Glass we have always recognised the importance of providing a reliable service to our customers. We know you make special arrangements to have us visit so we will be there on time, every time!

Its difficult inviting strangers into your home, we recognise this so from the moment Spotless Glass walk through your front door, we listen to you. You're the boss. If you have special needs, express them to any of our staff and we'll accommodate with a smile!

So your house is full of fine art, your wooden/marble floors have just been refinished, the walls have been painted white and the housekeeper came yesterday. Not to worry because Spotless goes to extreme measures to protect and respect all the items that you've worked so hard to collect...guaranteed!

A job done should be a job well done. When Spotless are finished, feel free to inspect his work and ask any and all questions. You don't pay until Spotless has completed the job to your satisfaction. If we can't make you happy, we will clean again for free.

Spotless Glass started in 2001 and since then our business has grown from fifty office and residential clients to over 2000 clients. Ninety percent of this growth can be credited to word-of-mouth recommendations from other satisfied customers.

At Spotless we know that you go out on a limb to recommend us to a friend. As far as were concerned, there exists no bigger 'thank you' than this. Not to worry. Spotless will never let you down!
Spotless have yet to meet a window we can't clean! From single unit apartment buildings to the most extravagant homes to commercial high rise buildings, Spotless has cleaned them all!

All of Spotless's staff  has been trained extensively in the latest safety procedures. No matter how dangerous it looks, Spotless can clean them safely and effectively. Facility and property managers, agents, home owners.....Spotless is your answer for a sparkling clean service!

In addition to window cleaning services, Spotless offers a variety of other related services





...and of course, estimates are absolutely FREE!